Tripawds is a user-supported community. Thank you for your support!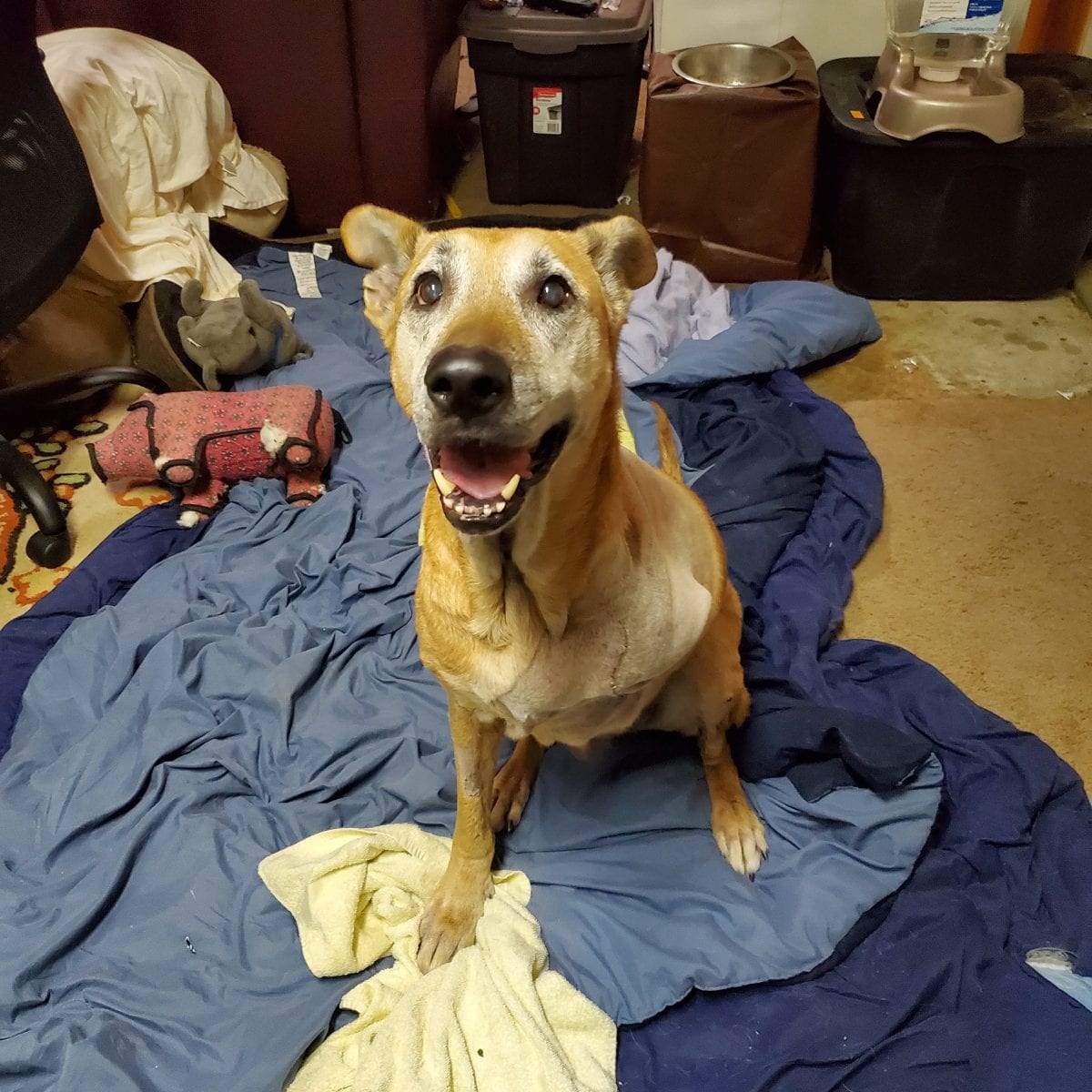 It's the fourth day home for the Spaz. Everything is going well, except for one thing… Spaz wants to play! The hardest thing right now is trying to keep him from overdoing it. He feels so much better without that painful leg that he wants to go, go, go! At least he listens when I tell him no and to lay down.
His food intake remains perfectly normal, and he is still using the potty normally. He is allowing me to walk him out, as opposed to him trying run off with me. The looks he gives are full of sass, though. (Ok, Mom.  I'm going slow, see? Gosh, I just want to play. You're boring, Mom)
Incision looks to be healing up nicely.  We do have a small area of swelling under the incision, but our awesome vet says it shouldn't be anything to worry about. We've measured it and as long as it doesn't get any bigger, start leaking fluids, smelling, or changing color/ texture, it should be fine and reabsorb into the body.
Just a few more days until we get our stitches checked! Spaz is hoping he can give Mom the best birthday present by being able to have them removed. Fingers crossed! Will be taking notes of various core strengthening exercises with us to make sure we're given the go ahead to start, or if the vet has any additional resources or requirements for my little big man.